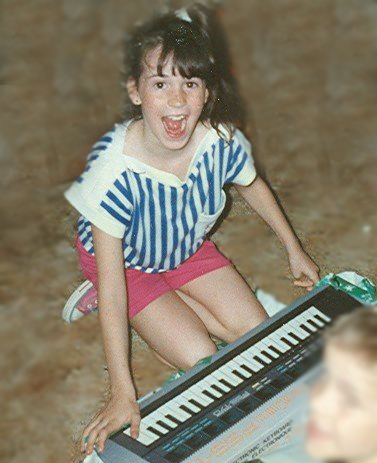 Julie Halitzka has loved music and the performing arts since she was a young child herself. She grew up singing, learning to play instruments (clarinet, french horn, and piano!), participating in choirs and chamber vocal groups, marching and concert bands, and district musicals.
Julie pursued her music education in both college and graduate school, earning her Bachelor's degree in Music from Cornell College and her MDiv in Worship from Southern Seminary. She has worked with youth in various roles as a worship leader, early childhood teacher, and youth counselor for over 10 years. Julie holds a Child Development Associate credential and Kentucky Early Childhood Level 4 Trainers Credential. She has completed her Masters of Science degree in Early Childhood, and currently works as an Early Childhood Training Coach in Jefferson County, KY.
Julie wants to see young children develop an early love for music, and provide teachers with an interactive, easy-to-use curriculum that will make learning fun for all. 
Julie is a paid vocalist and worship leader and loves rocking out with The Bridge band at Saint John UMC and leading the St John Handbell Choir. She and her husband George live in Louisville, KY. Check out his dramatic endeavors at dramabygeorge.com.
View the video below of Julie singing with the Contemporary Worship Band at St. John UMC.